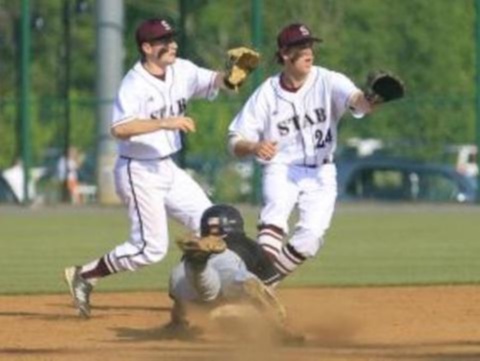 Rob Kotzen
Baseball

Boston, Massachusetts
Independent Service Provider
Former assistant baseball coach at nationally-ranked TC Roberson High School & lead assistant for Westwood's Post 320 American Legion team.
Training style & curriculum
As an experienced baseball coach, I have a proven track record of coaching baseball players of all abilities and levels from beginners to High-School All Americans. I have coached many Division 1 players who are or were student-athletes at places like South Carolina, Wake Forest, Appalachian State, Columbia, High Point, James Madison, UNC-Asheville, Tennessee, and Northwestern. I have also worked with many Division II and III players that went on to play at Stonehill, Amherst, Colby, Bowdoin, and the University of Chicago. Four of my former players have been named High School All Americans and 1 was selected in the first round of the 2013 MLB First-Year Player Draft.
about me
- Dynamic warm-up involving short plyometric and yoga-inspired movements to get legs and core engaged
- Front toss to get player accustomed to see ball of bat and to diagnose specific areas to work on
- Live batting practice to incorporate instruction received during front toss and tee work
Of course, sessions will be planned in conjunction with what the player wants to work on or has been previously working on. More or less time will be spent on certain drill work or areas on certain days based on what the player needs to or wants to work on.
sport & specialties
Baseball
training type & pricing
Group Training From: $40 / Session
Private Training From: $60 / Session
Team Training From: $15 / Session
offered to:
gender: All, Male, Female, Non-binary

ages: All Ages, Toddler (0-4), Child (5-9), Preteen (10-12), Adolescent (13-17), Collegiate (18-22), Adult, Seniors

skill level: Beginner, Intermediate, Advanced, Professional
training locations
2 training locations
1

Athletic Republic


290 Vanderbilt Ave




Norwood

, Massachusetts

2

Newton


1000 Commonwealth Avenue




Newton

, Massachusetts