Prior to forming CoachList, Inc. in 2018, Jeffrey co-founded several other companies including AlwaysOnVacation in 2006, YellowPages Travel [2003], Spark Online [1997], and Just Tix in 1991. He has more than 25 years of software development experience and 15 years forming and building global Internet businesses. Jeffrey has deep expertise across all functional areas of an online business including building wholly owned offshore subsidiaries. He has played competitive golf and basketball, has coached basketball, soccer, and softball, and is a certified Grade 8 soccer referee. Jeffrey's oldest daughter is a Division 1 soccer player at UCSB, and his youngest daughter recently competed in the Alpine Skiing Junior Olympics. Jeffrey holds an MBA from St. Mary's College and a Computer Information Systems degree from Arizona State University.
Tyler is an inside sales and customer acquisition specialist with a career focused on designing, implementing, and scaling sales organizations for early-stage start-ups. Tyler has successfully led sales for B2B and B2C SaaS, Residential Solar, Vacation Rental Marketplaces. With deep expertise in internet company operations and software product management, he is not afraid to wear multiple hats across any organization. His track record for designing SDR and ISR sales processes have achieved show rates for scheduled appointments of over 85%, and sale/win rates as high as 50%. He also has a passion for digital content localization and will talk your ear off about global sales strategies for different languages and local dialects.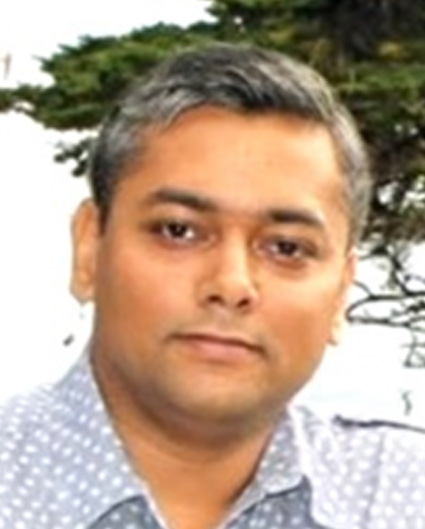 Director, Engineering & IT
Director, Engineering & IT
Manish Sinha has over 15 years of varied engineering experience in domains like 3D games programming, electronic communication technologies and online travel. Prior to joining CoachList, Manish spent 5 years as Director of Engineering at AlwaysOnVacation, where he led a 35-person engineering and IT team. Manish uses the latest technologies and to build scalable and reliable enterprise and consumer facing systems as a Strike engineer, systems architect, and team builder, with expertise in building global marketplaces. Prior to that he was a tech lead and Manager for eBookers.com and TravelPort, where he developed a global online travel platform for the TravelPort portfolio including eBookers.com, Cheaptickets.com, Hotelclub.com, Orbitz.com, and Galileo.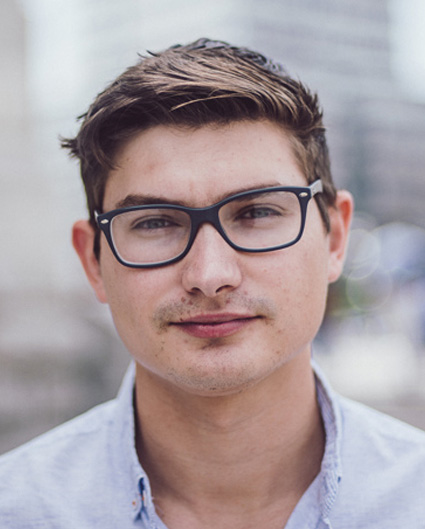 Director, Digital Marketing & Analytics
Director, Digital Marketing & Analytics
Peter has managed teams of digital marketing professionals running data driven cross channel marketing programs at Century 21, Coldwell Banker, and Warrior Trading. He is responsible for marketing program planning, development, implementation, management, and reporting across ad and social ad networks, managing ad platforms and working on creative copy and design to build three dimensional campaigns.
Thirteen years on Wall Street in both analyst and investment banking roles for both sell and buy side firms. Graduated from the University of Virginia in 2002 with a double major in Economics and Russian language. Member of the swim team which won the ACC Championship from 1998-2002.
Director, Product & UI/UX
Director, Product & UI/UX
With over 15 years as a senior product, design, and user experience leader for HP Consumer Travel, Yahoo, and Cisco, Jim is passionate about delighting and engaging users. He previously led User Experience at HP, Yahoo, and Cisco and has advised numerous startups. By envisioning and designing end-to-end experiences that disrupt markets and engaging users emotionally, he works to ensure User Experience has the visibility it deserves and can design experiences that make the team proud. Jim also conducts design-value assessments, identifying gaps in the ability to differentiate on the experience, then helping close those gaps and become extraordinary.
Board of Directors and Advisors
John has spent the last several years working with the top 500 brands in the sports, consumer technology and retail industries, as well as helping on due diligence with investors from the angel, VC, and later stage private equity space in youth sports. John is now helping entrepreneurs, startups, corporates and investors understand ground level technology and innovation…And the opportunities those present for scale.
Habib Khoury has previously served in leadership roles for private and public companies at various stages of development from start-ups to businesses having over $80 million in revenue. Some of the companies served include: Free All Media, TheLadders.com, g8wave and WebMD.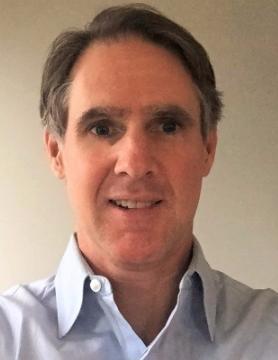 Prior to joining CoachList in 2016, Chris served as CEO and Co-Founder of Ecamps, Inc. a nationwide operator of youth sports camps and programs. Chris also served as President of the San Francisco Dragons, a professional lacrosse team in the San Francisco Bay Area. He was the Managing Partner of a group that purchased the franchise rights through Major League Lacrosse (MLL) and was the first to bring professional lacrosse to the west coast. Prior to starting Ecamps Chris was president and a Co-Founder of ePrivatePlacements, LLC, an electronic platform that enabled institutional investors to research and trade Reg. D private investment transactions after he did a stint as Vice President at Coast Partners Securities, Inc., a boutique investment bank focused on providing small to midsize companies with strategic advisory services and private equity/debt financings. Previously, Chris worked for UBS in investment banking. He holds a BA in Economics from Denison University and an MBA from Columbia Business School.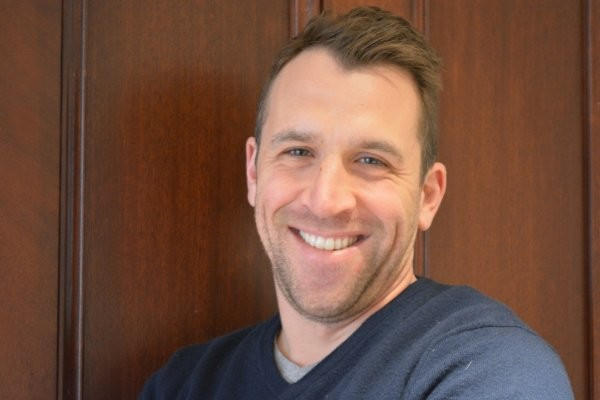 Experienced Digital Sales/Business Development executive with 15 + years in media, sports technology and connected fitness companies. Experience spans start-up launch, through venture capital funding/growth, and successful acquisition by Fortune 1000 public company. Track record of success in high-growth companies building cohesive sales teams that deliver results and achieve YOY growth. Leadership experience driving advertising revenue, new business development initiatives, and marketing partnerships. Emphasis on integrated marketing programs, digital media solutions, and online advertising.
Experienced with growing companies using a network of venture capital firms and direct investment, combined with focused sales strategies and well-articulated business development capabilities to create enterprise value and investor returns. A diverse background in corporate development in the lower and middle market, while also focusing on special situations such as corporate divestitures, turnarounds and most importantly sales and business development.
Randy plays competitive golf – and for over 30 years has been one of the top ranked amateur golfers in the world and is especially known for his use of the side-saddle technique since 1997. During his investment banking career he always looks for disruptive game changing opportunities, and has helped many of these companies to significant liquidity events (LifeVantage-LFVN, Lazertron acquired by Aclaim Entertainment).
Proven sports industry & business executive
Executive Vice President Basketball Operations, NBA
ESPN NBA Analyst
General Manager & NBA Player, UCLA graduate
Sports Business and Media Executive
President & CEO – Big3 basketball league
Endeavor (WME/IMG) Executive Vice President of Sales Integration leading sponsorship and brand partnerships
Fox Sports Executive Vice President of Communications and Integration.
Sports Practice Sidley Austin
Top 50 most influential executives in sport
One of the world's leading sports practice lawyers with a network consisting to professional leagues, athletes, team owners, and sport companies
Senior Vice President, Entertainment & Player Marketing, National Basketball Association
As Senior Vice President, Entertainment & Player Marketing, Charles Rosenzweig is responsible for the marketing and promotion of NBA players. Rosenzweig oversees all business dealings between the NBA and its partners with both current and retired players and coaches, securing marketing opportunities on a global basis for league initiatives, partner brands, and products.
Successful Technology & Media Executive
Successful track record of starting & growing media & technology companies
Deep expertise in healthcare and health and wellness
Sports Leadership Council